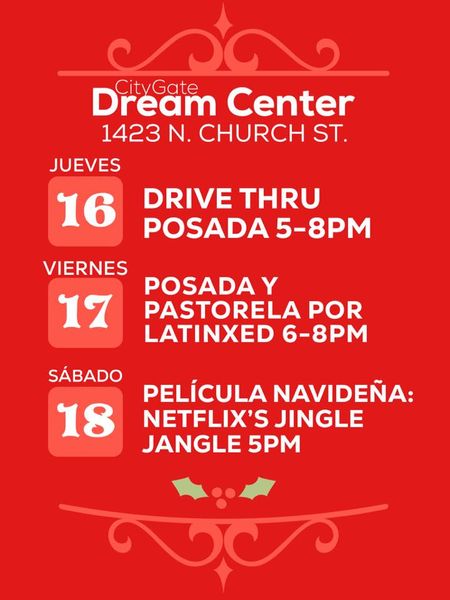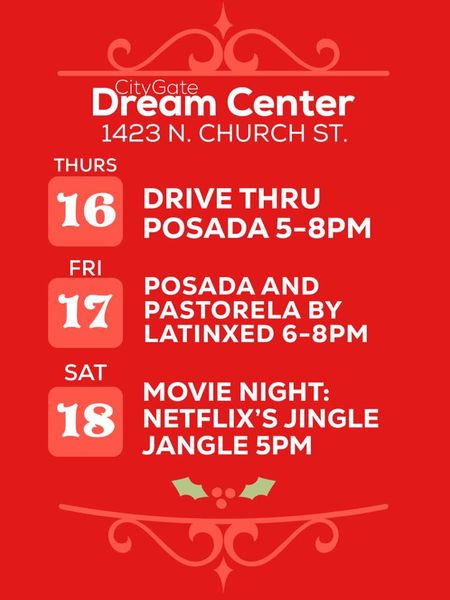 GUESS WHAT ? We have a fun-filled holiday weekend for you, your family and friends!
starting TOMORROW with our interactive drive thru pose!
THURSDAY: Get your family and friends together and come by your car to our 1423 N Church St. location. Enter by Bowman Ave and will be headed to our parking lot where you experience a 30 minute show straight from your car! With special details, sparkles, the meaning of a pose and the history of Christmas! This is so special and we look forward to sharing it with you!
We will have 4 rounds of the program starting at 5:15-5:45, 6-6:30, 6:45-7:15 and 7:30-8
FRIDAY: We'll have a traditional pose in our building by Latinxed! With a shepherd, piñatas and the processional pose. 6-8pm
SATURDAY: A family movie night with the Jingle Jangle Christmas movie! Come in pajamas and enjoy hot chocolate
 5pm
United Way and Community Council are not responsible for the content of this email or for any attachments to it.  The content is solely the responsibility of the originator. 
.