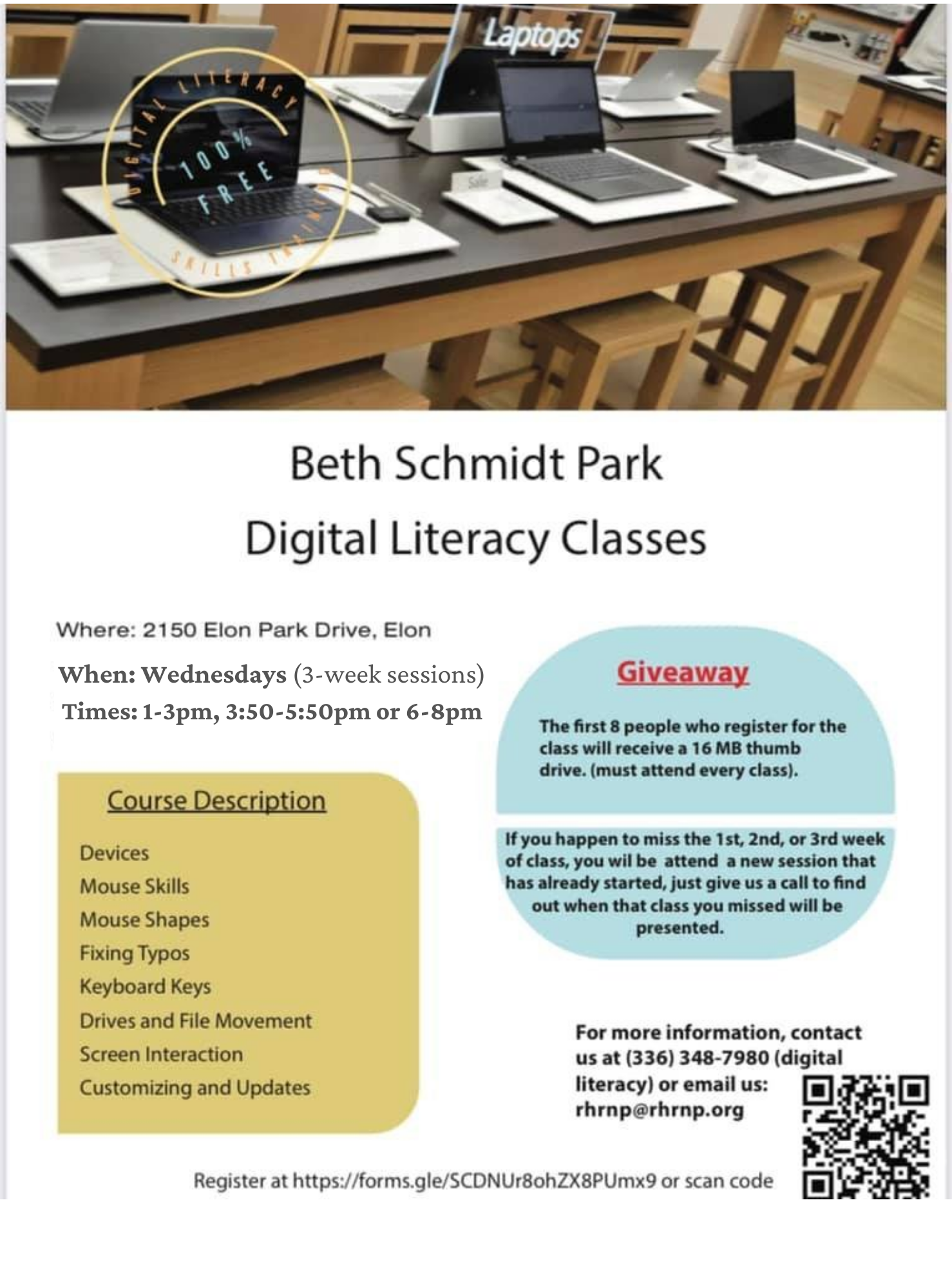 Do you or someone you know need assistance with learning about computers?
Beginning Wednesday, January 19th NC 100 & RHRNP will be offering the next session of FREE DIGITAL LITERACY CLASSES for a 3-week session at Beth Schmidt Park teaching basic computer, internet & email skills. Classes will be offered in 3 different time slots including a NEW EVENING SESSION from 6PM-8PM. 
Call (336) 348-7980 to register.
Jennifer Kamenides / jkamenides@elon.gov
United Way and Community Council are not responsible for the content of this email or for any attachments to it.  The content is solely the responsibility of the originator.