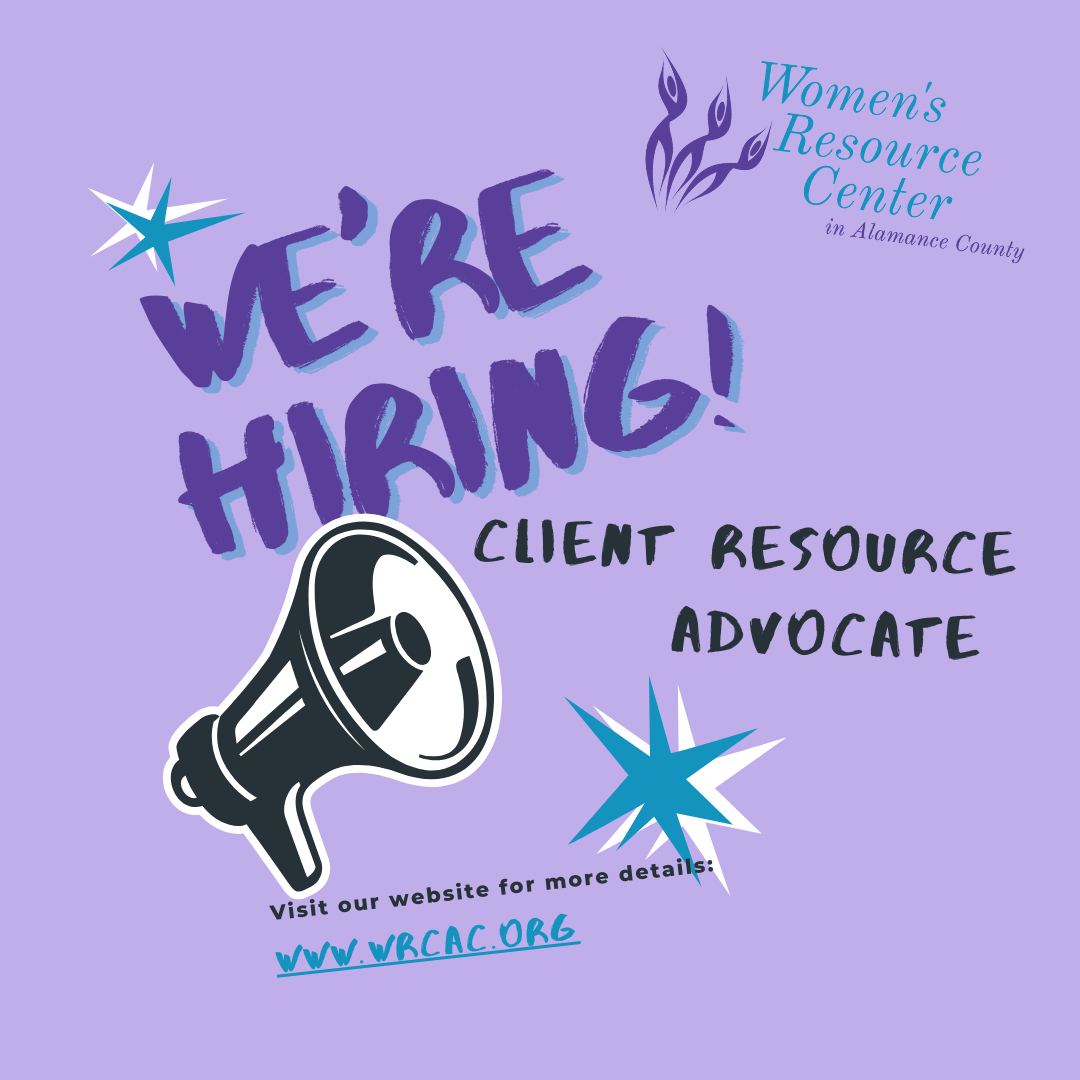 WRCAC is accepting applications for our Client Resource Counselor / Program Coordinator position. This is an hourly position, working up to 35 hours/week, Monday – Thursday with occasional evenings or weekend work required. The hourly rate is $15.00 / hour.  Benefits include most Fridays off giving you the ability to work your Side Gig, 2 weeks of paid vacation, and working with a fabulous team.  Health benefits are not available at this time.
 
Applicants should submit a well-written cover letter AND resume to Susan Watson, via email: director@wrcac.org
This person is the primary contact for our clients via phone and in-person appointments, providing community resources, education, and support to our clients who are navigating challenging life transitions.  Collecting client data, and outcomes, as well as reporting on the progress of each implemented client program, are key responsibilities as well.
A strong candidate will align with our mission and core values, be professional, articulate, and highly organized with all tasks with an ability to work well in a team environment.  Strong technical skills are needed. A strong belief in the capacity of people to grow and change is required.
 Visit https://wrcac.org/ for more information and to view the full Job Description.
Applicants should submit a well-written cover letter AND resume to Susan Watson, via email: director@wrcac.org
Susan Watson  / director@wrcac.org