Do you have volunteer opportunities you would like to see listed?  Submit here
---
Please see volunteer opportunities in Alamance County below. 
Do you like art, entertaining, and gardening? We have a place for you! 
Alamance Arts (located in Graham) is in need of volunteers to assist as docents to welcome visitors and give basic information about the current exhibits. We are also looking for help in the gift shop and receptions as well as extra help with outdoor festivals and musical concerts. We also are looking for volunteers who want to spend some time in our garden. 
The time commitment is totally up to you, whatever time you would like to make! We provide training for those serving as docents so they are knowledgeable about the current exhibits. 
If interested- reach out to Karen Carrouth via email at outreach@alamancearts.org, or by phone at 336-226-4495.  
---
ACAC relies on our volunteers to help with the many needs of people who come to us for help.  We are always in need of volunteers for everything from filing papers, phone calls, food pick up and stocking shelves in our Food Pantry. Please let us know if you are interested in volunteering with us by filling out the form below. We will be in touch shortly!  Note: Minors must be accompanied by an adult.
For questions or concerns about volunteering with ACAC, please call us at (336) 229-0881 ext:102, or fill out the application below and we will be in touch to get you on board!
Volunteer page 
---
Alamance Community College believes in making a huge difference and executes in the life of an adult student. They welcome volunteers as classroom assistants, tutors, childcare assistants, and office assistants if you have experience teaching or speaking another language that is helpful to the program, but by no means required.
If interested contact Aimee Gordon at 336-506-4308 for High School Equivalency and Adult Basic Education. 
---
Alamance County Meals on Wheels
Volunteer opportunities include:
Regular Delivery Route Volunteers
Are asked to deliver one day every four weeks on the same route.
Can choose the area/route where they want to deliver meals.
Substitute Delivery Route Volunteers
Deliver when there is a volunteer vacancy. Substitute drivers choose which route(s) they would like to substitute for and which days they might be free to assist.

Congregate Nutrition Program needs volunteers to serve food and assist with activities
If interested please contact 336-228-8815 http://www.alamancemow.org/volunteer.html
---
American Red Cross
The American Red Cross has many volunteer opportunities.  To view the available opportunities please visit the link below to see how to get involved.
https://www.redcross.org/volunteer/become-a-volunteer.html#step1
---
Benevolence Farm is seeking volunteer drivers who can support our residents by providing transportation as they attend meetings, appointments, and other goal-related events in our community. We need drivers every day from 8 am to 8 pm. All availabilities welcome.
To sign up, submit your information here:  https://benevolencefarm.org/volunteer/
If interested or have more questions please email Kristen Powers at info@benevolencefarm.org.  
---
Burlington Youth Council (BYC) is located at 131 Overbrook Road and they need volunteers for organizing activities and handing out snacks or prizes, assisting with activities for middle and high, and volunteer at other community events with other organizations like Alamance Arts.
If interested, please reach out by phone at 336-222-5139
---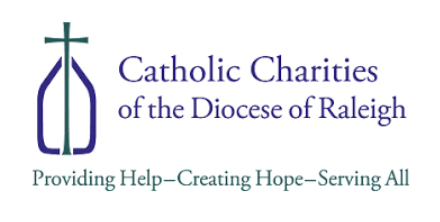 Catholic Charities relies on our community to give their time and talents to support our work throughout the year. Each year, over 3,000 individuals contribute over 50,000 volunteer hours across the Diocese of Raleigh and we would love to have you join this incredible team
Volunteers play a vital role in the services that Centro La Comunidad provides.  Volunteers and AmeriCorps members assist with all aspects of our work.
To find out how you can volunteer, please contact the Burlington Office at (336) 222-6868.
---
The City Gate Dream Center. A Community Center and place of belonging with programs for kids, students, and families. The Dream Center is always looking to connect with volunteers who have a passion for their community.
Volunteer opportunities include: 
Afterschool Tutoring is held from 4-6 pm during the school year. We provide a snack and tailored homework help to make sure students have the tools they need to succeed. 
SPIN is every Wednesday evening from 5:30-8 pm. SPIN offers middle and high school students an afternoon to do something they enjoy while spending time with excellent community leaders. Students break into small groups and participate in activities based on their interests (such as soccer, flag football, arts & crafts, coffee making, or stem activities) before sharing a meal and listening to a positive message. 
Our Diaper Distribution is held on the first Thursday of every month. Our next one will be scheduled for April 6th from 3:30-6:30 pm.
Our Soccer league will be starting back up, and we are searching for volunteers who have a passion for mentorship. If you are able to make a long-term commitment and would like to work directly with students consider applying to be a soccer coach! 
DC Cares is a new initiative to combat food insecurity in Alamance County. DC Cares will provide a monthly fresh food distribution to area neighborhoods, offering each neighborhood a monthly meal distribution.
If you are interested, please contact 336-438-1463 https://citygatedreamcenter.com/contact/#volunteer/
---
CrossRoads 
Persons interested in volunteering with CrossRoads can visit https://www.crossroadscares.org/volunteers to sign up for Volunteer Orientation Training. 
 After Volunteer Orientation and the completion of trauma-informed Advocacy training, interested parties may choose the opportunity that best suits their interests. Volunteers have a number of options to choose from including our 24/7 Crisis Line, offering childcare during client appointments, and community outreach. Persons with specialized skills, such as social media development and youth mentoring, are highly encouraged to apply.
If interested please contact 336-900-6118
---
DreamAlign Ministries
Looking for volunteers to help pack and distribute food. Located at 124 East Pine Street. Graham, N.C. 27253 Website.
Interested please contact 336-270-5238
---
Family Abuse Services
If you would like to help Family Abuse Services, we have opportunities for volunteering your time and skills, as well as donating supplies and money. Volunteers and donors help us as a non-profit organization, and we appreciate any time or money that can be given.
If interested please contact 336-226-5982.
---
Fresh Mobile Market- Monthly food distribution on the third Wednesday at Northside Presbyterian Church, 1805 Vaughn Road Burlington 27217.
Volunteers are needed to pack food, load cards, and direct traffic. Volunteers please arrive at 1:30 and sign-up here.
---
Looking to get involved and help members of the community find a place to call home? 
Get involved with Habitat for Humanity and help on volunteer job sites Tuesdays-Saturdays from 8-11:30 am. ReStore shifts are available Monday-Saturday during store hours (10 am-4 pm).
For more information and to get started- email info@habitatalamance.org or call (336) 222-8191.
---
The Healing Station Family Resource Center assists the community with resource referrals for employment, housing, budgeting, and training. We are currently looking for volunteer help with our food pantry, clothing closet, and sorting products. 
If interested- please contact us at healingstationfrc@gmail.com or call at 336-350-9045. 
Dogs, nature, and exercise- what more could you ask for! 
Graham Recreation & Parks, Burlington Recreation & Parks, and Burlington Animal Services (BAS) have teamed up for the Hikes with Hounds program and are searching for volunteers. Volunteers take shelter dogs for a hike along one of Alamance County's beautiful trails. This volunteer opportunity will offer an enrichment activity for some of Burlington Animal Services' adoptable dogs to get away for a couple of hours to enjoy nature, socializing, and exercise. Hikes with Hounds will be offered one Friday each month at a hiking trail location at a Burlington or Graham park, or along the Haw River Trail. 
To learn more about the requirements to participate, please visit https://www.cityofgraham.com/grpd-hikes-with-hounds/
---
Our services assist those experiencing poverty to connect with resources that can affect not only your current situation, but create a path to a brighter future.
- Volunteer Opportunities
- Community Center Support: Assisting the daily operations of the center, preparing meals, just being a friend
- Chaplains - Spiritual Care
- Grant Writers
- Marketing 
- Fund Raising 
- Office Assistance
We Invite You To Call Us At 336 263-0189 Or Visit Our Community Center Or Visit https://freedoms-hope.org/volunteers
---
WE NEED YOUR HELP!
Have you heard the saying "If you can't adopt, foster; if you can't foster, donate; if you can't donate, volunteer"? It's so true! Everyone wants to help but we know that helping is unique to each person. That's why we created the Volunteer tab! We need your support and we'd love to tell you more about the areas where we most need assistance!
For volunteer opportunities click here.
---
Kernodle Senior Center is located in the Kernodle Center off of 1535 S. Mebane Street and they are in need of volunteers to be receptionists from 8-12 pm or 12-4 pm. 
If interested please reach out by phone at 336-222-5135
---
Are you looking to get involved in a great local breast cancer organization? Little Pink would love to meet you!  
Little Pink Houses of Hope empowers breast cancer patients and families to live each day to the fullest, with direction, purpose, and hope for the cancer journey. We accomplish this through free, week-long vacation retreats.
Visit  https://www.littlepink.org/signup/ to view current list of volunteer opportunities for events.
If you are interested in volunteering in our office for 2-3 hours per week, contact Kat Palman, 336-213-4733
---
If you are interested in volunteering we would appreciate your time and talents! Please fill out the form below and one of our volunteer coordinators will contact you.
Download Volunteer Application.
The Open Door Clinic utilizes the following volunteers:
Medical Providers and Specialists – diagnose and treat patients.
Nurses and CMA's – triage, draw labs, administer vaccines and B12 injections.
Phlebotomists/Lab Techs – draw labs and collect specimens.
Interpreters – must be medically qualified.
Administrative/Clerical – check patients in/out during clinics, check messages, prepare charts, review eligibility, complete special projects.
Fundraising – creative individuals to develop and organize unique fundraisers!  Small events are welcome as well as large events.
Want to get more involved at Paws4ever? We rely on our amazing team of volunteers for support with animal care, cleaning, events, maintaining our ReSale Store, and more!
Interested in volunteering and want to know more? Fill out the Volunteer Interest Form and we'll get in touch!
---
S.A.F.E (Southern Alamance Family Empowerment) Food Ministry
Our mission is to empower individuals and strengthen families in Southern Alamance County and beyond by respectfully and compassionately providing food assistance, developing relationships, identifying needs beyond food, and seeking solutions to those needs
S.A.F.E. couldn't serve our community without the faithful commitment of our volunteers. If you're looking for a meaningful and measurable way to give back to your community, click above to find out how you, your family, or your company can get involved for a meaningful and measurable way to give back to your community.
If interested please contact 336-525-2120
To learn more about opportunities, click here
---
The Salvation Army is looking for volunteers to help out at the Food Pantry and the Family Store.
If you would like to donate your time, please contact Breana Southerland at breana.southerland@uss.salvationarmy.org or call 336-227-5529.  
---
Vaya Health needs volunteers to support Special Olympics athletes, which the Unified Champion School facilitates to promote healthy activities, combat stereotypes and negative attitudes, and eliminate hurtful language in school.
If interested contact Allison Stockburger, Senior Director of Youth Initiatives at 919-719-7662 ext. 134
---
Women's Resource Center 
Visit our Website for more information at www.wrcac.org or fill out the Google form to express your interest in volunteering with the Women's Resource Center in Alamance County 
Please call 336-227-6900 for anything further questions
---
https://www.ymofa.org/volunteer
YMA has room for many more volunteers. YMA Volunteer is also an easy gig to get. Simply fill out the online application and submit it. Once submitted, complete the background check (no charge), and submit it, too (volunteers under age 18 not required to submit background check). Volunteers must be age 16 or above. If you wish a paper application and background check, please notify the Office and we will be happy to mail them out to you.
---
The Alamance County Community YMCA is a non-profit, volunteer-driven organization. When you volunteer with the Y, you are joining hundreds of diverse individuals who are dedicated to strengthening the foundations of our community. Volunteering for the Y is fun, rewarding and will give you a sense of belonging. Join us! Together, we will make a positive impact in the lives of others.
For volunteer opportunities click here.
---
Keep Track of Your Volunteer Hours: Printable Volunteer Log